How much is Paternity Pay in the UK? What are the rules?
Hey! This post will teach you all the must-know points about paternity leave and paternity pay in the UK. 
At the end you will know how to qualify for paid time off with your baby. You will know how much time off you'll get and how much you'll get paid. You will know how to claim it. You will be aware of the pitfalls and problems. 
We have a range of posts on Maternity Leave and Maternity Pay in the UK. Take a look to learn more about your partner's situation!
How much is Statutory Paternity Pay in the UK?
Statutory Paternity Pay is the minimum payment you would receive from your employer during the period of Statutory Paternity Leave. 
The rate of Statutory Paternity Pay is either of these two amounts, whichever is lowest
£148.68 per week

90% of your average weekly earnings
For most people, the £148.68 per week will be the lowest amount. You will be paid directly by your employer who will deduct income tax and National Insurance contributions exactly like they would do for your normal pay.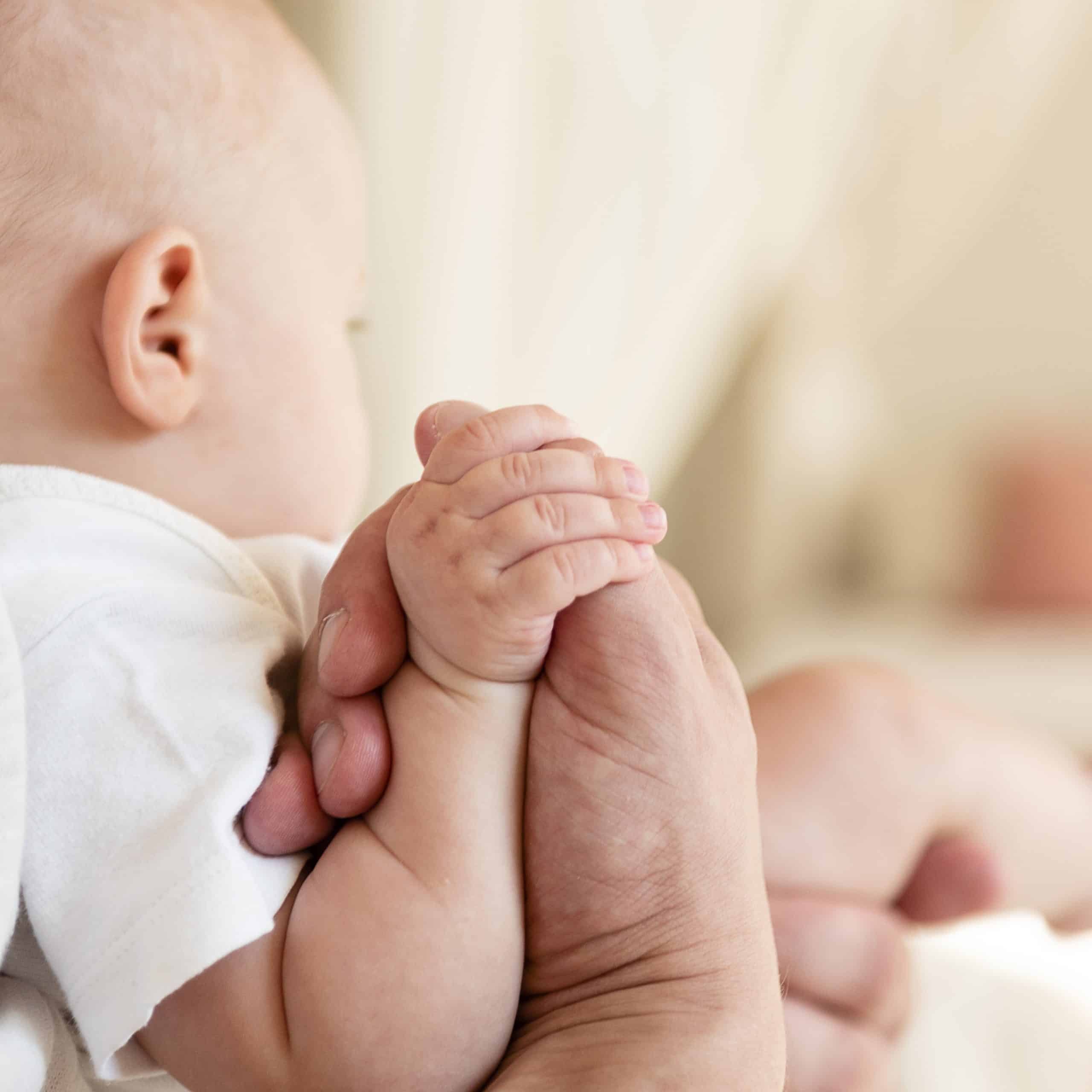 Please note I refer to 'Dads' or 'Dads and partners' throughout this post.
Paternity Leave and Pay are employment benefits that are available to both Dads and intended parents of  children (eg the mother's partner). This includes same-sex partners of the child's mother. 
How long is Statutory Paternity Leave?
Statutory Paternity Leave is the period of time off work, that Dads who are employed, are entitled to after their partner gives birth. This time is to support your partner and to bond with your baby. 
Statutory Paternity Leave is either 1 week or 2 weeks. If you meet the eligibility criteria outlined below, you can normally decide whether to take 1 or 2 weeks. 
Some people pay choose only one week as they can't afford the drop from their normal pay to £148.68 a week for two weeks (this is the maximum amount of statutory paternity pay). 
If you're taking 2 weeks you have to take two consecutive weeks and not odd days across a longer period. 
During paternity leave you're still entitled to these employment benefits
You will still accrue  (build up) holiday entitlement

You still have the protections against unfair dismissal

You will have the right to return to the same job as you left

You will still gain a pay rise if you had been due one without the period of paternity leave
Paternity Leave is separate to annual leave (paid holiday). Many employees choose to add some paid holiday onto the end of their paternity leave. This way you could have several weeks off with your new baby. The downside is that you've then used up your holiday time. 
Another option is to take additional unpaid parental leave to spend extra time with your new baby. Whilst not earning during this time – a big consideration – you would still benefit from the employment rights described above. 
The statutory paternity leave payment is quite low! Can Dads and Partners can get any extra pay?
Some Dads and partners may get more pay than this. If you work for a large organisation with better paternity leave benefits you may get full pay for the two weeks. 
I work in the NHS and virtually all employees who are Dads and partners (who meet the criteria above) are entitled to 2 weeks off on full pay to support their partner and care for their baby. I consider myself lucky. I have several friends in other jobs who struggled to get time off for paternity leave and then when they did they felt the financial hit for that month.
Later in this post we discuss what you can do if you're pay packet takes a huge hit right at the birth of your baby.
Who can claim for statutory paternity leave and pay?
For both Statutory Paternity Leave and Statutory Paternity Pay, you must be either:
The child's biological father

The mother's husband or partner (including same-sex partners)

The adoptive parent

The

 intended parent if the child is born via surrogacy. 
How to qualify for Statutory Paternity Leave
You have to:
be an

 

employee (you need to know your employment status – take a look here)
give the

 

correct notice (15 weeks before your baby is due)
have been

 

continuously employed by your current employer

 

for at least 26 weeks (6 months) up to the 'qualifying week'
The 'qualifying week' is the 15th week before the baby is due. There are different rules for adoption. 
How to qualify for Statutory Paternity Pay
You have to:
continue to be employed by your current employer up to the date of birth
earn at least £118 a week (before tax). This equates to just over £6100 over the whole year. Almost all full time employees will earn this but it is very relevant if you work part time. 
give the

 

correct notice (by the 15th week before your baby's estimated due date). You also need to complete the SC3 form (see below). Your employer should be able to help you with this. 
have been

 

continuously employed by your current employer

 

for at least 26 weeks (6 months) up to the 'qualifying week'
The 'qualifying week' is the 15th week before the baby is due. There are different rules if you adopt. 
What forms do I need to get in?
You do not have to provide your employer proof of the pregnancy. 
You will however have to give them notice of your intended period of paternity leave and claim for paternity pay. 
You will have to tell them that you want to take paternity leave. You must do this before 15 weeks before your baby's estimated due date, or within 7 days of being matched with a child when adopting.
You should tell them:
When the baby is due

Whether you want to take 1 week or 2 weeks of paternity leave

When you want the paternity leave to start
Your employer can insist on 28 days notice if you wish to change the dates of your intended leave. 
You only get the same two weeks of leave if you have twins (or more babies). 
The written notice as above is fine for the paternity leave part. If you wish to claim statutory paternity pay then there is a form to fill out. You can find it here. If your employer offers more generous paternity benefits such as time off at higher or full pay then they may have their own forms. 
3 steps to calculate the 15th week before your due date
You need a calendar!
Locate your estimated date of delivery (EDD)

Put your finger on the Sunday before your EDD

Count back 15 Sundays
The Sunday you land on will be the start of the qualifying week (the 15th week prior to the week your baby is due).
Do I have to give an exact day?
You don't have to give a specific date for the leave to start, for example the due date. Baby might come early or hang on and come late. You can request a time such as 'the day that the baby is born', or '7 days following the birth'. 
Your paternity leave cannot start before the birth. You must take all your leave together in one block, you can't take one week at the start and another week later on, even if your employer suggests this.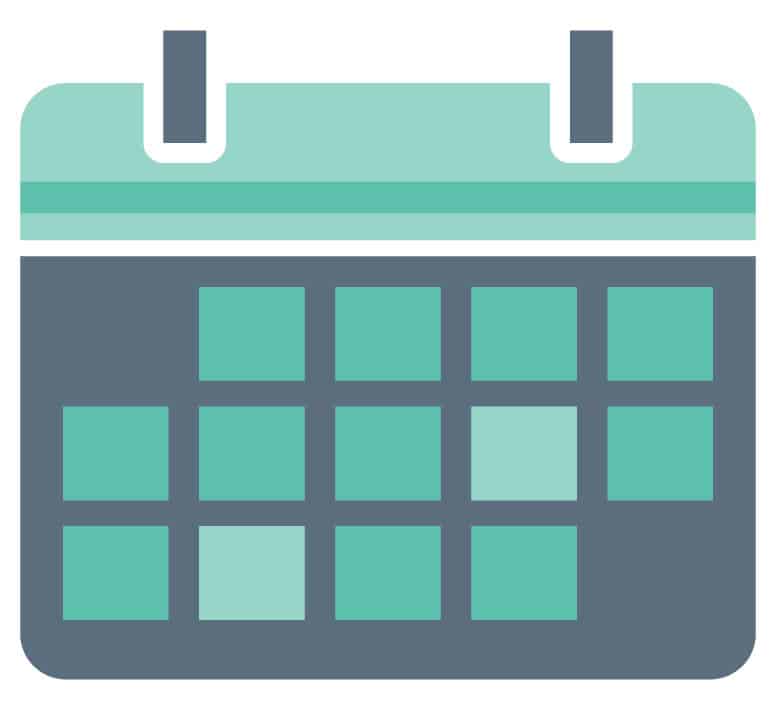 What if I disagree with my employer's decision?
If you think your employer's decision is wrong, do these things:
Double check your eligibility, including your dates of employment (start, any breaks) and your payslips.

Write it all down 

Then phone the HM Revenue and Customs (HMRC) employees enquiry line on 0300 200 3500. 
You can also call HMRC if you don't think you're receiving the correct amount of Statutory Paternity Pay.

Can Self Employed Dads and partners get Paternity Leave and Paternity Pay in the UK?
This is a big deal for self employed dads. It is very unlikely you'd get any paternity benefits. You probably didn't expect to! It's one of the downsides of self employment. You do have a couple of options though! 
Work more (if you can) before the baby is born and then take a block of time where you don't book any jobs around the birth 

Try and manage financially through a period of less/no work at the birth 

Apply for Universal Credit or income support for the period after the birth. Speak to a benefits adviser about this for advice relevant to your personal situation.  
If you don't qualify for paternity leave and pay, you could try and ensure you're not taking on work in the time after the birth. I know this can be hard in some lines of work. You can then claim Universal Credit or Income support for the two weeks. Take a look. It is complicated and a lot of work to sort out but better than bringing in nothing during this time.
Can Agency Workers claim Paternity Pay?
Due to the eligibility criteria, it can be very confusing for people who work for agencies and take on placements at separate sites and employers. 
Agency workers need to know their employment status. You need to know if you are employed by the agency itself (long term) or whether you're taking on several short term individual employment contracts one after the other. 
You may be eligible if you're in one long period of employment whereas you may have to follow the advice for self employed Dads and partners if not.
What if we lose our baby?
You can still take Paternity Leave and receive Paternity Pay if your baby is:
stillborn after 24 weeks of pregnancy

born alive at any time during your pregnancy
This would obviously be a terrible outcome. The intent of paternity leave is said to include supporting your partner following the birth. I believe it is absolutely right for these rights to continue if you lose your baby, as both parents will need all the support available from each other and elsewhere. 
Unfortunately paternity leave and pay wouldn't apply if your family suffered a late miscarriage (under 24 weeks). Dads or partners may be able to take compassionate leave or 'time off for dependants' in these circumstances but it depends on your contract. You can find more information here.
Can I share parental leave with my partner (in the UK)?
Yes! 
She'll have to agree to it though! Sharing parental leave is absolutely possible but there are several big decisions to make as a couple before you take the plunge. Making sure it works for both of you with both jobs can be complicated as well. 
We have a dedicated post on shared parental leave coming soon so please stay tuned!
Do I need to save up for paternity leave?
When you think about it, the statutory amount is not a lot of money. Say this was your normal wage. It would amount to just over £7700 a year. So for most people, two weeks at this level of pay needs to be budgeted for. 
Many large employers will offer paternity leave benefits such as 2 weeks off paid at full pay. However the majority of workers in the UK won't have access to such benefits. You are likely to see a much lower than average payslip at the end of the month in which you take your paternity leave. If you're partner is only receiving statutory maternity pay as well then your monthly income, in the month in which your baby is born, could be significantly lower than your average.
You need to make sure you have enough reserve funds for this.
Let's Recap – What are the rules around Paternity Leave?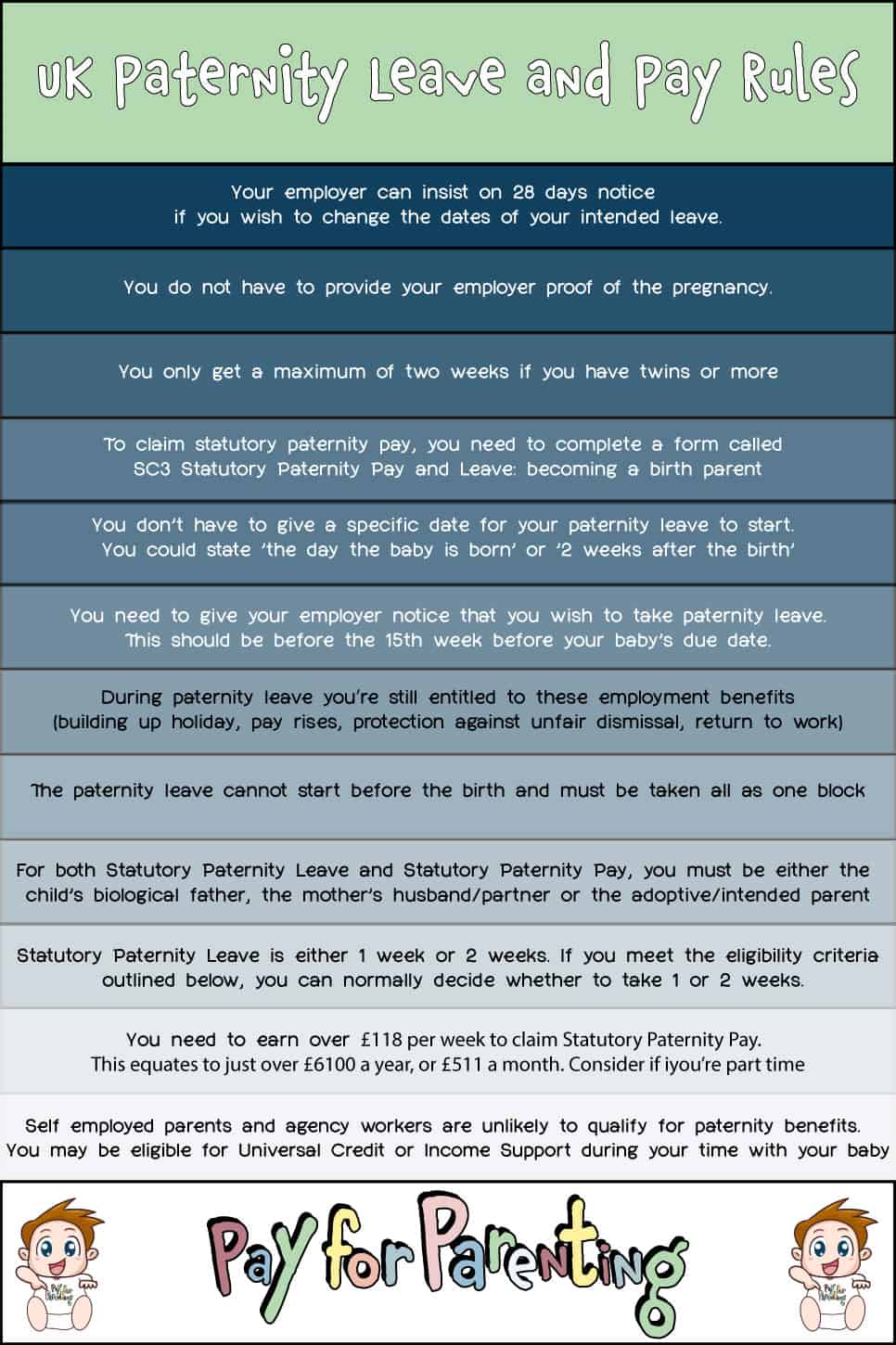 This calculator on the government website is excellent. It lets you calculate who is entitled to leave and pay and when you need to get your forms in.
I hope you've enjoyed this post and that you've learned from it. Please share it with your friends if you have, it will help me out! Thanks for reading!
[et_pb_df_faq _builder_version="3.21.4″ display_title="on" title_text="Commonly Googled Questions about Paternity Leave" background_color="#eef7fd" filter_by_category_on="on" include_categories="46″][/et_pb_df_faq]