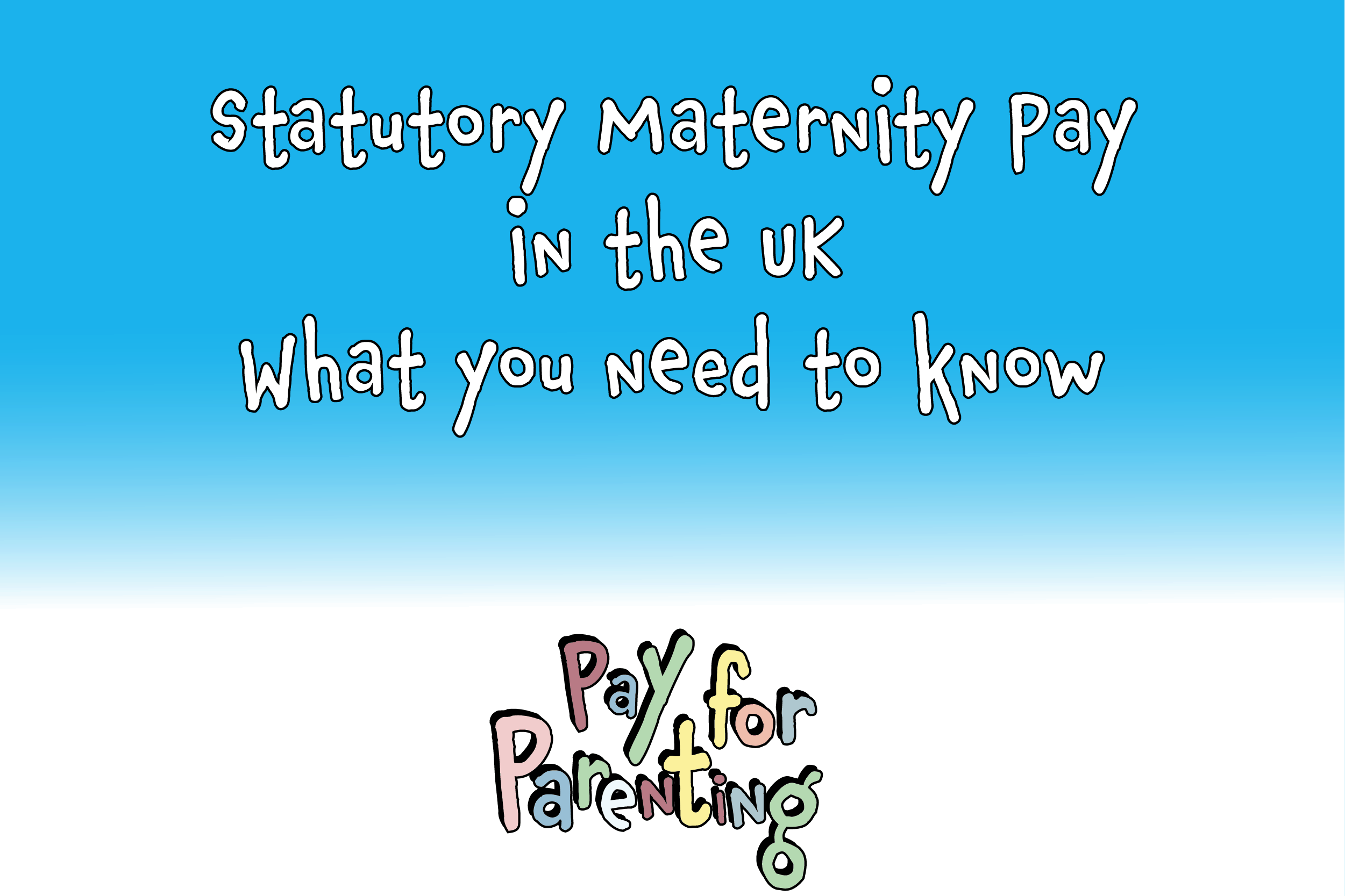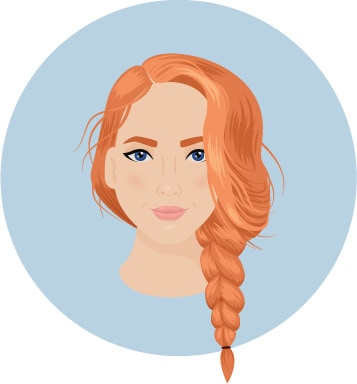 Katie is pregnant and wants to know how much maternity leave she's entitled to. How much basic maternity pay she will get? She has lots of questions about the timing of the leave and what she has to do to get it. She can't afford to get it wrong as she'll be surviving on this money.
She's heard lots of conflicting and confusing information.
Sound familiar?
My family are in a similar situation at the moment so I set off doing some research. This article is what I came up with.
We've created a quartet of posts covering
Maternity Leave,

Maternity Pay

Maternity FAQs.

Maternity Allowance
I'd really recommend you check out the other two posts for lots more information.
We have posts coming soon on Paternity Leave and Pay and Shared Parental Leave. Stay tuned!
What is Statutory Maternity Pay?
Statutory Maternity Pay is the legal minimum amount that an employer has to pay you while you're on maternity leave. However you have to be eligible and qualify for it.
Statutory Maternity Pay is the basic maternity pay. If you work for a large firm or organisation you might be surprised to learn that they offer more than the minimum. If not I hope we can help you attain the best situation possible for your new family.
To make things easier here, we'll use some abbreviations.
SML – Statutory Maternity Leave

SMP – Statutory Maternity Pay

MA – Maternity Allowance
This information is based on being a parent in the UK, but those in other countries will hopefully benefit from our downloadable and printable resources and general advice. 
Before researching this topic I wasn't aware that in the USA parents aren't usually entitled to paid leave after their children are born. Wow! I'd like to cover the provision of Maternity leave and pay in the US in a later post. Please let us know if you'd like to see this content!
Wait! I always thought I'd qualify for Maternity Pay!
Not everyone does! You will qualify for SMP if you:
earn on average at least £116 a week

give the

correct notice

(at least 28 days)

give proof you're pregnant (letter from your doctor or midwife, or MATB1 certificate).

have worked for your employer

continuously

for at least 6 months (26 weeks), running into the 'qualifying week'. This is the 15th week before the week of your due date.
The 15th week before your due date roughly corresponds to the beginning of the 26th week of pregnancy. In practice this means that you need to have begun working for your employer before you became pregnant.
If you're arrested and go into police custody during your period of receiving SMP, it will end and you can't get it restarted.
If you don't qualify for Statutory Maternity Pay you will hopefully qualify for Maternity Allowance.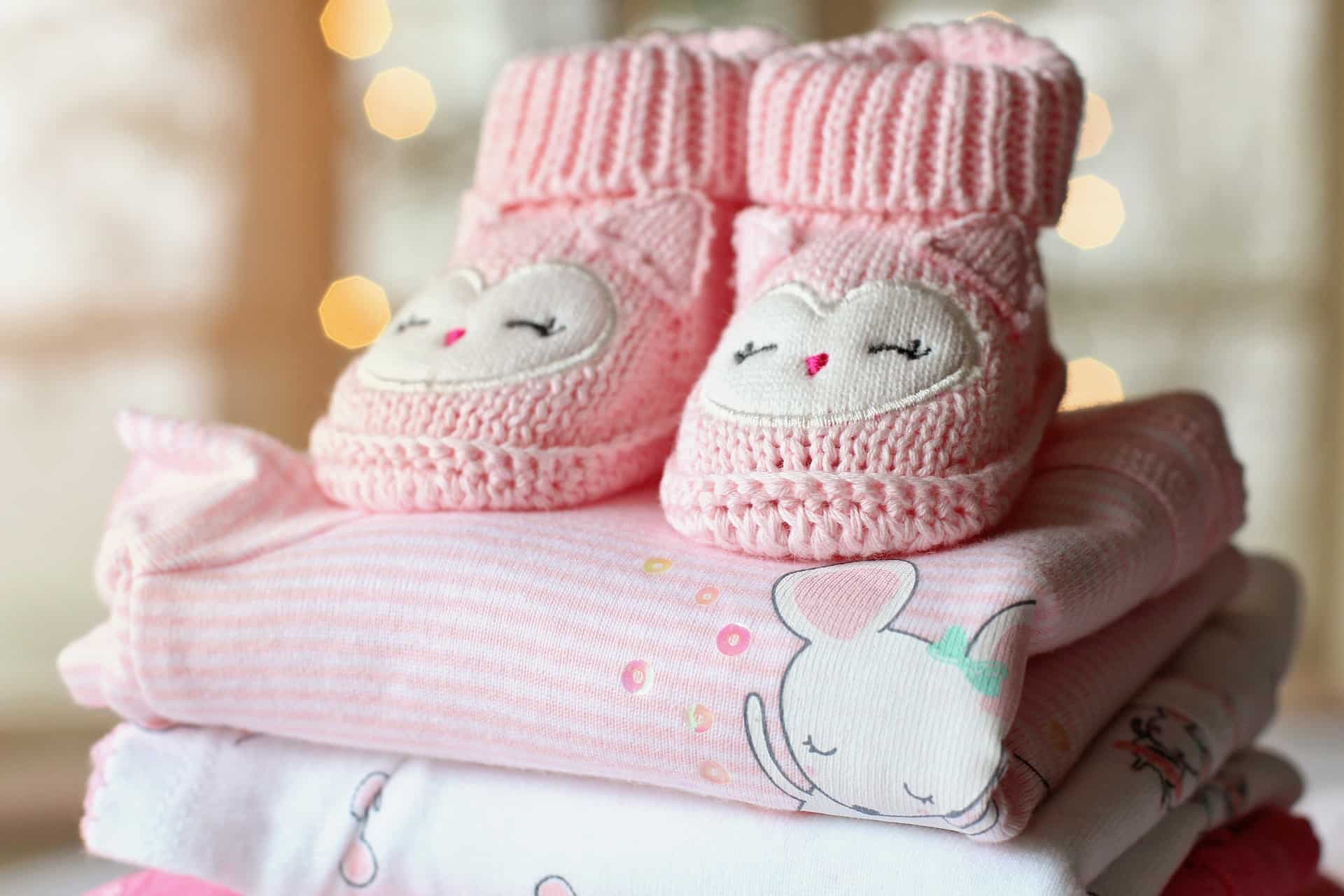 4 steps to calculate the 15th week before childbirth
You need a calendar!
Locate your estimated date of delivery (EDD)

Put your finger on the sunday before your EDD

Count back 15 sundays

The sunday you land on will be the start of the qualifying week (the 15th week prior to the week your baby is due).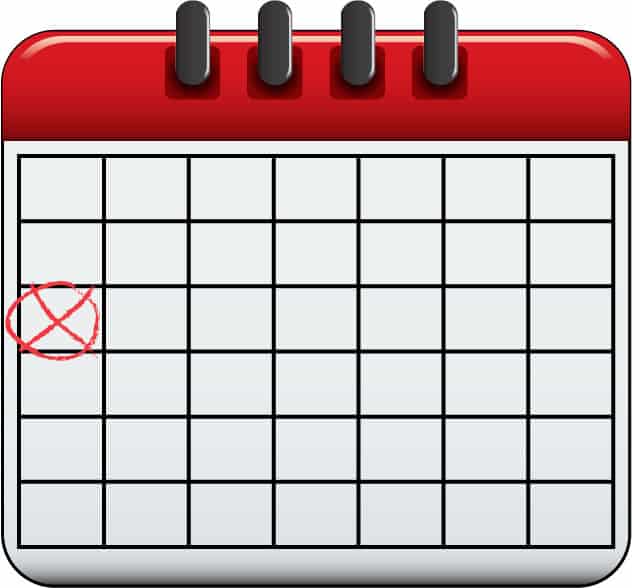 When can I receive Statutory Maternity Pay?
Your maternity pay begins when your maternity leave (SML) begins. It is paid at the same frequency you normally get paid (ie weekly or monthly, depending on your employer).
The earliest you can claim maternity leave (and hence maternity pay) is 11 weeks before your due date, though most people wait a bit longer than this in order to spend as much time as possible with their new baby.
The maternity leave and pay will start as soon as your baby is born if they're born early. The two will also begin if you're diagnosed with a pregnancy related illness in the last 4 weeks of your pregnancy. You'll need to speak to your employer or HR department about this if you think this applies to you.
How much is Statutory Maternity Pay?
In short, not enough!
The SMP payment varies by which stage of your maternity leave you're in. Our table below highlights the minimum (statutory) amounts you'll get if you're eligible.
Statutory Maternity Leave
Statutory Maternity Pay

First six weeks

90% of your average weekly earnings before tax

The next 33 weeks

£

148.68

per week or 90% of your average weekly earnings (whichever is less)

The next 13 weeks

Unpaid
If your employer offers more attractive amounts than this and you choose not to go back to work after your maternity leave, you may be told to repay the extra money. You won't have to repay the statutory amounts (above) though.
Please be aware that for many people, the above statutory amounts may be significantly lower than your normal wage. For example, £148.68 per week over the 39 weeks adds up to just over £5700. Remember that the further 13 weeks is taken unpaid, if taken at all. Many people can't afford to take the extra 13 weeks.
This needs to be factored into any budgeting you do when planning for your baby. We've created a post specifically about how best to save for a baby, which you can access here.
Many parents will rely on other benefits to help them care for their baby during the first year. Statutory Maternity Pay is treated as income when calculating entitlements to the other means-tested benefits. A portion of the SMP payment can be 'ignored' when calculating some of the other benefits (tax credits or universal credit).
Check out the extremely helpful website Turn2Us who have a benefit calculator which will help with this.
How much notice do I need to give my employer that I need Maternity Pay?
You need to notify your employer that you are pregnant and you intend to take maternity leave and maternity pay. You need to do this more than 15 weeks before your due date (which equates to roughly the 25-26th week of pregnancy). 
You need to give them at least 28 days notice if you later decide to change the planned date.
Note SML/SMP will start automatically if your baby is born early or you're diagnosed with a pregnancy related illness in the last 4 weeks.
Your employer will wish to see proof of your pregnancy. This usually comes in the form of a MATB1 certificate, or a letter from your doctor or midwife. The MATB1 certificate is usually not given out until after the 24th week of pregnancy so you should say you will provide it to them when able.
How do I give my employer notice of my Statutory Maternity Pay claim?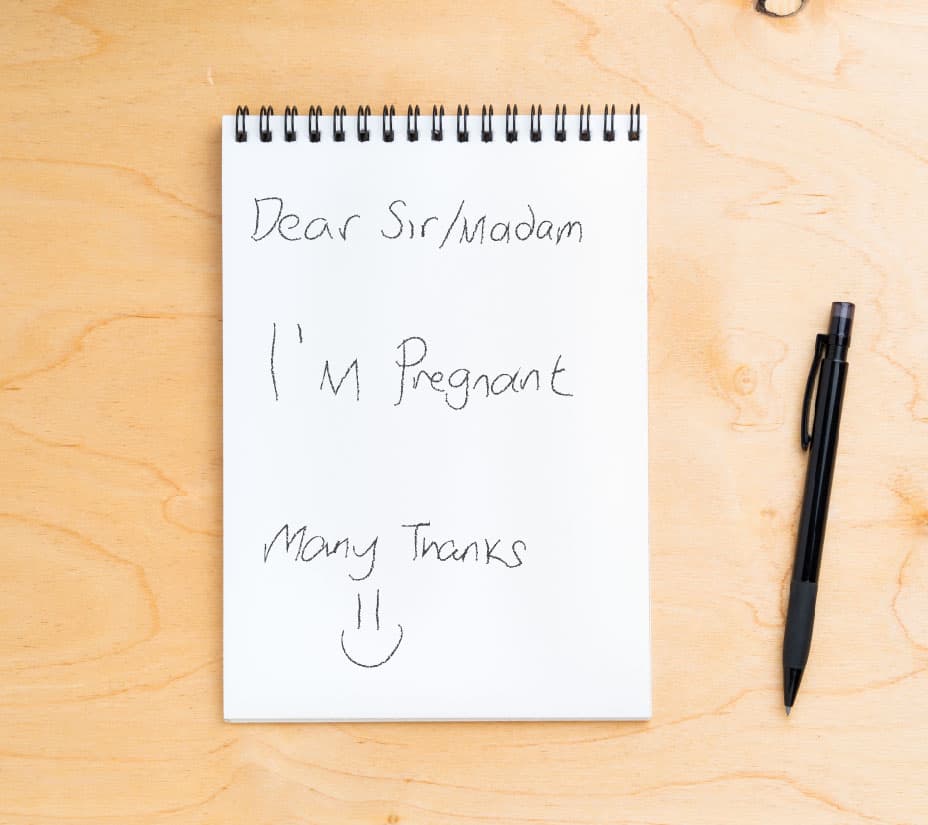 You should both inform your employer of your pregnancy and claim your entitlement to SML and SMP in the same letter.
All you need to state is your name, your position, that you are pregnant, your estimated due date and that you'd like to take Statutory Maternity Leave and Pay. State that you will provide them with your MAT1B form when you receive it.
You should state the date you would like to begin your maternity leave (you can decide to change your maternity leave start date, as long as you give your employer 28 days notice). You should also state when you expect to come back from maternity leave (see below).
You should ask to be kept informed of the status of your claim for maternity leave and pay. 
Remember
While you're entitled to 52 weeks of leave, maternity
pay
only lasts 39 of those 52 weeks, so if you take the full year, 13 weeks of it is unpaid.
What about going back to work?
Again, you should inform your employer of this expected date in your initial letter. If you intend to take the full 52 weeks of leave (39 weeks paid and 13 weeks unpaid) then the expected return date will be roughly 1 year from the date your leave started.
It's worth checking the actual date 52 weeks later. If you start your maternity leave on a monday, 52 weeks later might be a wednesday. Use this link to find a calculator which will help you find the date 52 weeks later. You can do the same if you only intend to take 39 weeks or something inbetween.
A lot can happen in 52 weeks. People can change their minds and unexpected changes of circumstances can occur. If you need to change your expected return to work date, you should let your employer know as soon as possible and it's supposed to be at least 8 weeks notice.
I've been told I'm not eligible for SMP, what now?
Your employer has to give you a SMP1 form explaining why you can't get SMP, within 7 days. You may be eligible for Maternity Allowance instead.
If you disagree with your employer's decision you have a few options.
Try and work out if you're being discriminated against for being pregnant or for any other reason. Have a look at this useful resource from

Citizens' Advice

for more information.

Consider making an informal complaint by speaking to someone at work. This could be your line manager or someone in a department that deals with these matters. Make sure you know what you want to say and have your reasons written down. Take notes. Stay calm. Read out from a pre-prepared sheet if you're nervous. Citizens' Advice has

another excellent page

detailing how best to prepare for this.

If you've made no progress by speaking to the relevant people in your workplace and want to take things further then you should raise a grievance with your employer (i.e a formal complaint). The link above should help you with this too.
This is brings us onto our next subject which is Maternity Allowance. Read our dedicated article on this to find out everything you need to know on the help available if you don't qualify for Statutory Maternity Pay. 
Where to find more information
Whilst researching this topic I discovered that there are so many layers to it. I've tried to summarise all the points in this article in an easy to understand manner, but there is so much more detail that you need to understand about each point if it applies to you.
Here are two links that you can go to for more information. They're very long posts but try and find the paragraphs that relate to you.
The government site on detailed maternity benefit (leave and pay) advice
A charity called Maternity Action tackles all these topics in detail. As per their website they are the 'UK's leading charity committed to ending inequality and improving the health and well-being of pregnant women, partners and young children – from conception through to the child's early years'. My family has found their site incredibly helpful and I've linked to them a couple of times over our maternity posts. They're a great resource for parents!